Barring an improbable Leicester City-esque run, Crystal Palace isn't going to win the Premier League anytime soon. That is, it won't win on points. What the London club has achieved is claiming the Premier League crown for the club with the most swagger. Palace achieved this feat after it sneakily and quietly bought the domain for saucefc.com. This article will answer the question to why is Crystal Palace called Sauce FC.
For those not up to date with slang, words like "sauce" and "drip" refer to swagger. I refer you to the almighty wisdom of Urban Dictionary.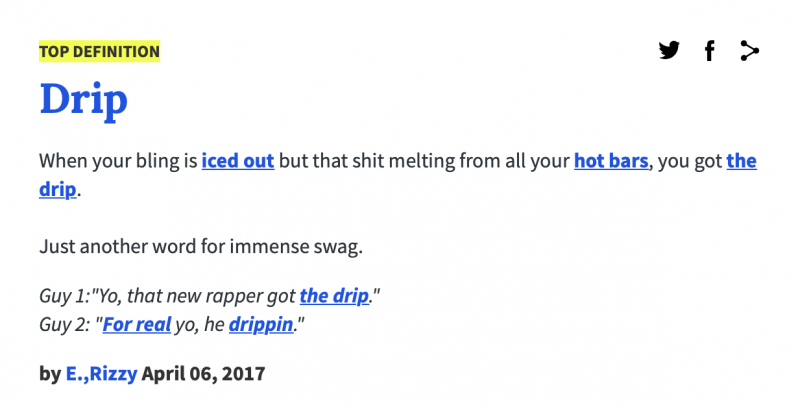 Crystal Palace has players full of sauce. Chelsea loanee Michy Batshuayi even refers to Palace as Sauce FC. After Saturday's victory against Manchester United, Batshuayi let the people know who took home the three points.
Sauce FC reporting for duty terrific result tonight #WeJustGettingStarted pic.twitter.com/L8Gi4BOoq5
It's unclear when Palace claimed the domain of saucefc.com. What makes the situation even better is that the club didn't even make an announcement. For all we know saucefc.com has been the redirect to Palace's website for years. It is believed the domain was bought following the victory against United.
Batshuayi calls the club Sauce FC, but how does a mid-table team obtain the sauce? This thread of Palace players is all the explanation you need.
Patrick Van Aanholt pic.twitter.com/hfgOLlBUPE
Mamadou Sakho pic.twitter.com/moBgtAjeKJ
James Tomkins pic.twitter.com/z6bHEcGFsE
Cheikhou Kouyate, broken hand and still too much pic.twitter.com/TJjIw0fLbr
Jeffery Schlupp pic.twitter.com/l3JiWOQQSB
Wilfried Zaha , the king of drip pic.twitter.com/v8TaFlgxQ7
Welcome to Sauce FC , Michy Batshuayi! The king of sauce pic.twitter.com/WIaZtL0134
After two weeks of Premier League play, Sauce FC is tied for first. Perhaps a Palace title isn't far away. Is it even possible to lose with so much sauce?