FIFA 22 Career Mode: 10 Clubs Worth Taking Control Of
It's time for some late nights with Sutton United.
When FIFA 22 releases on Oct. 1, fans around the world will take to Career Mode to live out their dream of being Roman Abramovich, except without the $400 million yacht. The big draw in this year's edition is the ability to create your own club, but if you're still wondering what team should I use in FIFA 22 Career Mode, then why not inject yourself straight into some of these topsy-turvy narratives? 
What Team Should I Use In FIFA 22 Career Mode? 
#1. PSG
Sometimes all you want to do in Career Mode is create the closest thing you can to a global All-Star Team. With 2021-22 PSG, almost all the hard work has been done for you so you can spend the sovereign-wealth fund of Qatar on finding someone better than Ander Herrera to start in midfield. 
And if you're not a fan of anyone on the squad, no worries! According to transfermarkt, PSG has 25 players valued at $10 million or more, so you could do a fire sale, completely retool your squad and still have cash leftover. 
The only negative is that you have to play in Ligue 1, but FIFA 22 has the rights to all the division's teams, players, matchday branding, broadcast packages and pre-match atmosphere, as well as PSG's Parc des Princes stadium. That's a hell of a lot better than playing in Serie A, where Juventus, Roma, Lazio and Atalanta are all exclusive to eFootball 2022.
#2. Sutton United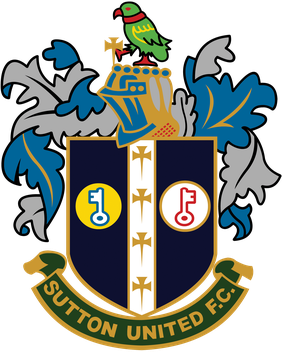 Looking to create a fairytale? The football pyramid that's best represented in FIFA 22 is England's, going as far down to EFL League Two (the fourth division). There you'll find Sutton United, which is playing in the Football League for the first time in the club's 123-year history. 
Can you march The Us up the divisions and to the Premier League? 
#3. Athletic Bilbao
LaLiga is another division that's beautifully represented in FIFA 22 with all 20 clubs and 17 stadiums, including Real Sociedad's recently renovated Reale Arena and Cádiz's Nuevo Mirandilla. (Barcelona's Camp Nou is exclusive to eFootball 2022).
Key to managing Athletic is holding yourself true to the club's cantera policy of only signing players from/schooled in the Basque region. This means that you'll put a lot of time and energy into your academy, but you can also take to the internet to identify wayward souls that can be lured back to San Mamés, like Ander Herrera, César Azpilicueta, Aymeric Laporte and Kepa.
#4. Borussia Dortmund
The Bundesliga also holds true to EA Sports' "if it's in the game, it's in the game" mantra with all 18 clubs, authentic broadcasts, exclusive branding and 14 different stadiums (including Dortmund's Signal Iduna Park).
The goal here is to prove that you can win things with kids, including Erling Haaland (21), Jude Bellingham (18), Gio Reyna (18), Youssoufa Moukoko (16) and Reinier (19). 
#5. Atlanta United
With a focus on Europe's big leagues, EA Sports has been doing North America dirty for years now. Liga MX still only has one stadium, Estadio Azteca, while MLS has five grounds (including Atlanta's Mercedes-Benz Stadium). 
We want the CONCACAF Champions League! We want the USL Championship so we can have a wild U.S. Open Cup! We want players in the lower roster spots to not look like generic abominations of artificial life! 
For now it's probably best to go with the Five Stripes, since you'll get the stadium, an 80-rated Josef Martínez, young talent like Ezequiel Barco and George Bello, plus the greatest defender in world football, Miles Robinson.
#6. Independiente
If you want to compete in Argentina's Liga Profesional de Fútbol (the only licensed South American league since Brazil has generic player names) and go for the prestigious Copa Libertadores title, then Independiente is your best bet since you also get to play your home matches in the Estadio Libertadores de América (the only other licensed stadium is Racing's El Cilindro). 
Independiente is a seven-time winner of the Libertadores, but the last title came way back in 1984. Your biggest hope now is 19-year-old winger Alan Velasco, who's been a regular on Argentina's youth squads, and 33-year-old captain Silvio Romero. 
#7. Real Valladolid
The owner and president of Valladolid is Brazilian legend Ronaldo, so in this Career Mode you basically just pretend to be Ronaldo. We'd encourage you to employ the Shakhtar Donetsk strategy, which is really just a strict policy of only signing Brazilians and sending every scout you have on a quest to Brazil in search of players with technical quality and playmaking ability.
You'll start in the Segunda División after getting relegated last year, so this is a story of redemption. Your club's Estadio José Zorrilla is in the game, as are the stadiums of six other clubs in Spain's second division. 
#8. SpVgg Greuther Fürth
Promoted back to the Bundesliga this season, Greuther Fürth is winless after five matches. The task, should you choose to accept it, is monumental: maintain Bundesliga status and earn 26-year-old attacker Julian Green his first USMNT call-up since 2018. 
#9. Arsenal
Can you be the one to save the Gunners? We all know the narrative of the club's fall, resulting in a 2021-22 season without European football. Everyone has their opinion on which players should stay or gtfo, but with an average age of just 24.3, Arsenal has the youngest playing squad in the Premier League.   
It's time to achieve victory through harmony, and you can pretend you're the heir to the Walmart family inheritance, knobhead Josh Kroenke. 
#10. Inter Milan 
There's only one licensed Serie A stadium in FIFA 22 and that's the San Siro. Both AC Milan and Internazionale are fully licensed in the game, but Inter certainly wins the kit battle this year with three beauties from Nike.
You've lost a lot of fire power through the sales of Romelu Lukaku and Achraf Hakimi, but Nicolò Barella is now a god in Italy and you have an unmatched collection of golden oldies, including: Samir Handanovic (37), Aleksandar Kolarov (35), Edin Dzeko (35), Arturo Vidal (34), Alexis Sanchez (32) and Ivan Perisic (32). It's gonna be a scrap.