The USMNT is preparing to host Mexico in a crucial World Cup qualifying game at TQL Stadium in Cincinnati, Ohio, Friday night. The weather calls for cool temperatures in the 40s with a slight chance of rain. This is far from the coldest USA Mexico game ever played.
Mexico has routinely made trips to Columbus, Ohio, in the months of February and November. The weather has never been outrageously cold or wild like the Snow Clasico against Costa Rica in 2013. There was one game against El Tri that does stand out though.
What Was The Coldest USA Mexico Game Ever?
The night of Feb. 28, 2001, in Columbus, Ohio, holds the record for the coldest USA Mexico game of all time. This was also the first Dos a Cero victory in Columbus.
The temperature at kickoff was 29 degrees Fahrenheit with winds of 12 mph making the wind chill even lower. 
Many of the players wore long sleeves and Mexico goalkeeper Jorge Campos had pants on. A brave few on either side stuck with the short-sleeve shirts. Ohio-native and USMNT goalkeeper Brad Friedel had no issue with the cold and wore shorts.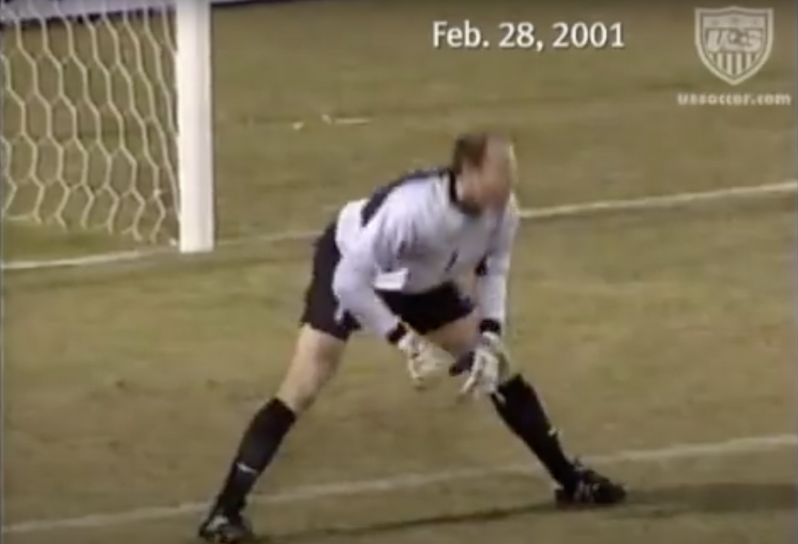 The temperature in Columbus dipped down to 28 degrees during the game, but the USMNT turned up the heat with the 2-0 victory courtesy of goals from Josh Wolff and Earnie Stewart.
No other game has come close to this 2001 meeting in terms of low temperatures. Here were the next coldest USA Mexico games to take place.
Nov. 11, 2016: 42 degrees (Columbus, Ohio)
Feb. 11, 2009: 53 degrees (Columbus, Ohio)
Friday's game will be the 40th time Mexico comes to the U.S. to play a game. A plethora of games have been played in warmer states like Arizona, Texas and Florida. Mexico tends to perform well in these atmospheres especially in California.
To really get El Tri out of its comfort zone I would love for the USMNT to have a home game in some incredibly cold conditions. Cincinnati's weather for Friday night is expected to be in the 40s which isn't bad, however Fargo, North Dakota, will be around 28 degrees with a single digit wind chill on Friday. I'd love to see Mexico deal with the frigid cold of North Dakota.
My wish of Mexico playing in arctic temperatures will become a reality, however not with the USMNT. Canada is testing out the ultimate home-field advantage in this upcoming World Cup qualifying window by hosting Costa Rica and Mexico in the city of Edmonton. 
The expected temperature for the Costa Rica game Friday night is 30 degrees, and then Mexico will have play Canada on Tuesday with the temperature in the teens.
Good luck, Mexico.