On Saturday evening in Paris, Cuban-born American singer Camila Cabello was put in the most unenviable situation imaginable. 
Given a chance to perform the opening ceremony at the Champions League final with around 275 million watching from home, the 25-year-old's six-minute performance was drowned out by chanting and boos as Liverpool and Real Madrid supporters voiced their frustrations with a 36-minute delay to the start of the match due to chaos outside the Stade de France.
By the time Cabello came out, the game should've already kicked off. 
The songs of Liverpool and Real Madrid fans were always going to reverberate throughout Cabello's show, but broadcast TV quickly cut away from the end of the ceremony as the singer took the brunt of the crowd's growing anger towards UEFA's organizational ineptitude by being roundly booed.
This, however, all seemed to go over Cabello's head in a series of since-deleted tweets. She shouldn't take it personally — Cabello's just one of many, many people that got screwed by the final's shambolic planning.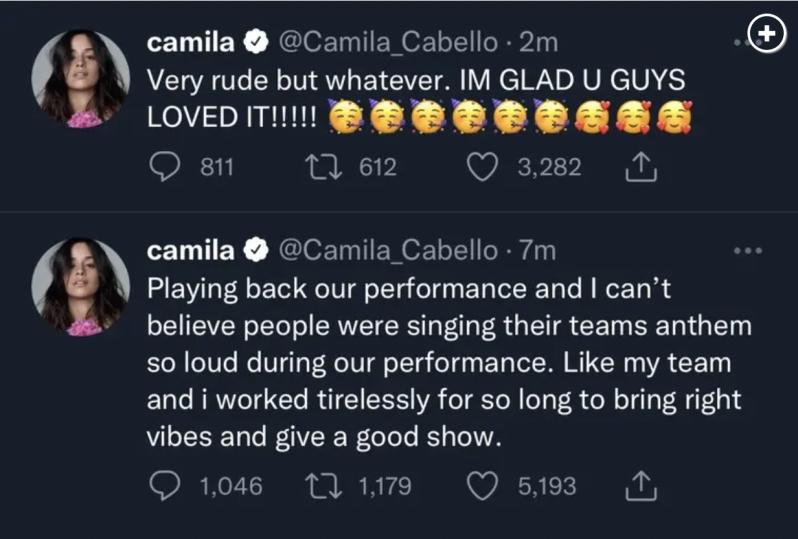 Camila Cabello Champions League Opening Ceremony