Player Gets Sent Off For Pulling Out His Phone To Prove Referee Missed Call
The referee didn't want to see the car fax.
One of the most bizarre sending offs occurred in the Turkish Super Lig on Monday after a player pulled out his phone and tried to show the referee an incorrect decision was made. The player red carded for showing the phone was Hakan Arslan, the captain of Sivasspor.
Arslan's side went into halftime down 1-0 after title contenders Besiktas scored a controversial goal in the 18th minute. During the build-up to the game's opening goal, the ball went out of play for what should have been a Sivasspor throw-in. Instead, the call was missed by the line judge and Besiktas would take the lead. Even VAR failed to overturn the mistake.
GOL | Beşiktaş 1-0 Sivasspor, 18' Güven Yalçın #Sivasspor #BJKvSİV pic.twitter.com/E1FuQLHESt
R E Z İ L L İ K! pic.twitter.com/ZWjFgc2ygk
Arslan was furious with the decision. When halftime was called, he grabbed a phone and shoved it into the referee's face to show that his side shouldn't have been trailing. Arslan was shown a yellow card for his stunt. He clearly didn't appreciate the card as he threw a temper tantrum and probably destroyed the phone in the process. He was then sent off.
Devre arasında taç pozisyonunu telefondan hakeme gösteren Hakan Arslan, ikinci sarıdan kırmızı kart gördü.

— @goalforza 'yı takip ediniz. (@canligoltv6) December 28, 2020
Arslan was the perfect incarnation of that one Hannibal Buress meme.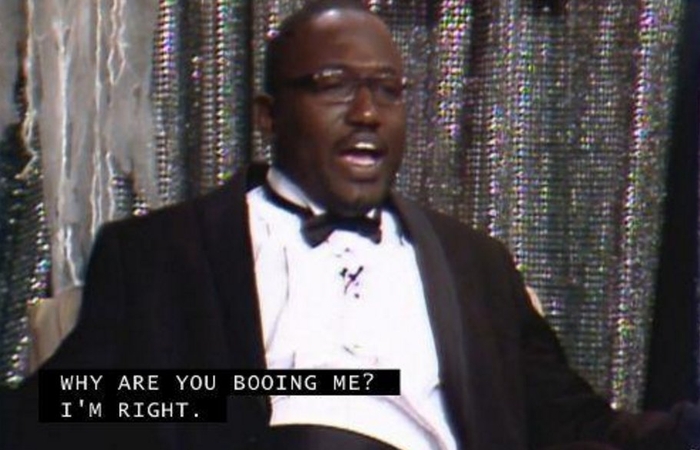 Sivasspor went on to lose 3-0 and is now only five points clear of the relegation zone. This is the same team that I gloated about having a Cinderella story last season. How the mighty have fallen ... along with their iPhones.