Here at The18, we don't condone small shin guards (the tibia is more exposed than Leeds United's backline), but we certainly enjoy the roguish wild cards who risk it all in the name of comfort.
The likes of Jack Grealish, Dominic Calvert-Lewin, Naby Keïta and Paulo Dybala have delighted us with their tiny pads, and now there's a way to emulate these iconoclasts (or maybe just to provide a gag gift) with TOCA mini shin guards.  
The smallest shin guards to buy
Measuring 8x5cm and weighing less than 20g, these products are "designed primarily for comfort and protection" but also come with a very large disclaimer that JOGA Soccer Essentials Ltd is "not responsible for any injuries caused by using this product."
Still, investing in these is like investing in a skateboard – you're not doing this thinking about the potential injuries, you're doing this thinking about the potential thrills.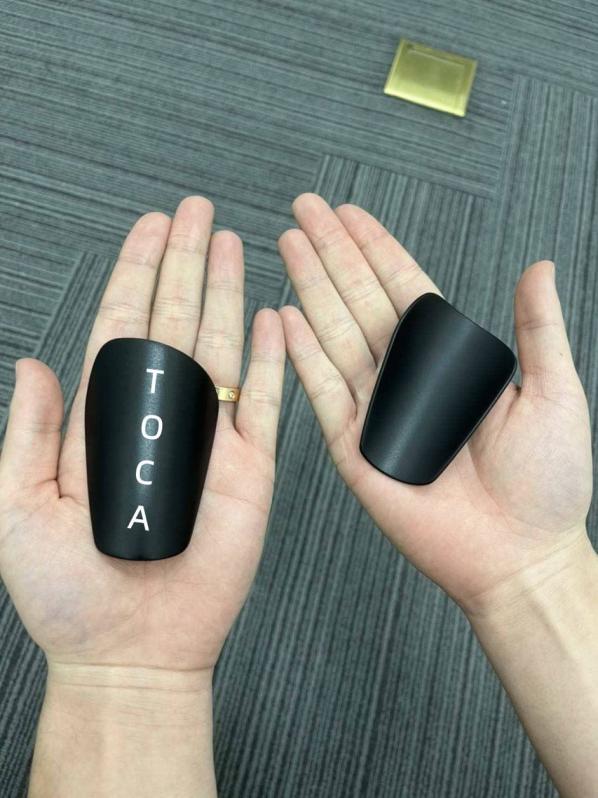 Every match is going to be like a game of Russian roulette, but it'll all be worth it when the ref asks if you're wearing shin guards and you get to pull out these little gems. In terms of protection, they're the opposite of Magnums. 
Normal pads ❌ JOGA Minis ✅ pic.twitter.com/Bt4cE7klp6
What do you give to the mom who's got everything this Mother's Day? You're welcome for the tip.