Here in the good ol' US of A, we're in that terrible time of year where most sports are in the middle of their offseason. For action-starved Premier League fans, there's no NBA, no NFL and no NHL to turn to. Worst of all, there's no World Cup. On the soccer side of things, I would highly recommend giving the Women's Euros, MLS and NWSL a chance if you haven't already. But for fans looking to freshen things up, why not give Formula One a go?
At least in the United States, Formula One is at an all time high in popularity, and it's gaining fans by the day. Not sure who to support? We've got you covered. There are more Formula One Premier League similarities than you might expect. 
Formula One Premier League Comparisons 
Mercedes – Manchester City 
Cash is king. These are the financial big boys of their respective sports. They're always in the mix for the title and have dominated over the past decade. City manager Pep Guardiola and Mercedes executive Toto Wolff are also remarkably similar, both in resume and personality. 
Red Bull – Chelsea
While Red Bull Racing operates under the same umbrella as RB Leipzig, RB Salzburg and the New York Red Bulls, the F1 side is more similar in nature to the Premier League's Chelsea. Both outfits rose to the top in the 2000s behind huge financial backing. And just like Roman Abramovich was famously impatient, frequently giving Chelsea managers the axe, Red Bull is notoriously unafraid to let go of drivers who are not performing. 
Ferrari – Liverpool 
Just like the uniforms of the Premier League's Reds, Ferrari's cars are famous for their distinctive bright red color. Ferrari and Liverpool are staples in the sport that share a historic past, an extremely passionate global fanbase and have seen a recent resurgence. 
McLaren – Manchester United  
Manchester United and McLaren are both iconic sides who dominated their sport at one point in time. After years at the pinnacle of their sports, both sides have seen results falter recently. Despite several changes in management, both former giants still find themselves slightly off the top. Still big names that can attract elite level talent, we'll see how each team's rebuild goes in the coming years. 
Alpine – Tottenham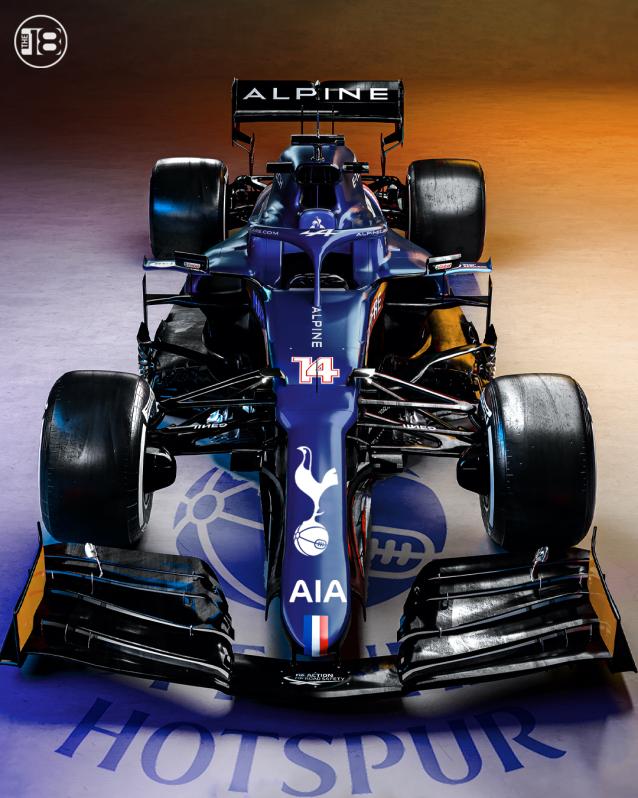 Like Tottenham, Alpine (formerly Renault) always find themselves in the mix with the elite teams but still haven't quite put together the pieces to achieve what the ownership of both sides feel they're capable of. Team bosses Mauricio Pochettino and Cyril Abiteboul, both very capable leaders, were relieved of their duties due to failures that weren't really their fault. 
AlphaTauri – Southampton 
These teams cultivate elite level talent that goes on to succeed elsewhere, but the business model is such that team success isn't necessarily in the cards. Daniel Ricciardo, Max Verstappen, Sebastian Vettel and Carlos Sainz Jr. have all driven for AlphaTauri at one point or another, while Alan Shearer, Gareth Bale, Virgil Van Dijk and Sadio Mane all got their starts at Southampton. 
Aston Martin – Newcastle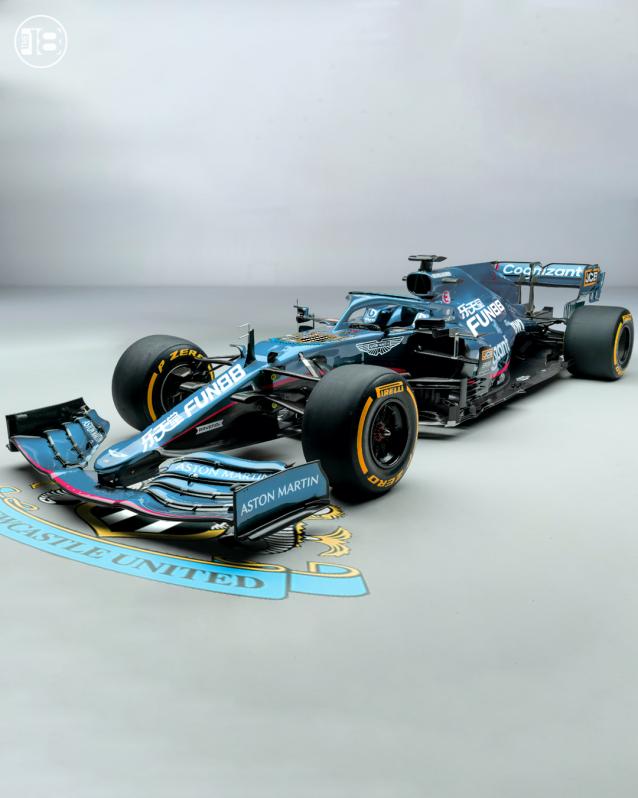 Aston Martin and Newcastle are both classic teams whose names bring about a call-back to a previous era. These sides have also both recently undergone huge, albeit controversial investment. Lawrence Stroll purchased Aston Martin, then Force India, in 2018 and his fingerprints are all over the team. The state-backed Saudi Arabian Public Investment Fund purchased Newcastle in 2021.  
Williams – Leeds 
Williams dominated the Constructors' Championship in the 1980s and 1990s, around the same time that Leeds United was at its peak. Both teams underwent financial crisis and a serious fall from grace, but you cannot deny the history. 
Alfa Romeo – Everton 
Alfa Romeo has a long history and passionate fanbase of its own, but Italy's "other" F1 team will always play second fiddle to Ferrari. Ring a bell, Evertonians? Sharing Liverpool can't be easy, but just like Alfa Romeo, Everton always seems capable of putting together a decent season at the start. In terms of results, I think Mr. Gennaro Gattuso said it best. 
Haas – Fulham
Everyone loves an underdog. Both sides have ties to the USA – Haas is headquartered in North Carolina, while Fulham is owned by Jacksonville Jaguars owner Shahid Khan. Haas and Fulham also both have a reputation as bottom dwellers, but with Haas putting together some good results recently and Fulham gaining promotion in 2022, things might be looking up.