FC Cincinnati has been playing its inaugural MLS season at Nippert Stadium and will do so for the next year or two. While it's not the prettiest stadium to play in, it's still a stadium nonetheless.
A lot of new MLS teams have outlined their plans for a new soccer-specific stadium as they integrate into MLS, Austin being one and Inter Miami being another. Cinicinnati also outlined its plans for a downtown stadium and the initial plans looked very promising. Tuesday, FC Cincinnati and MLS revealed the final plans.
It's called The West End Stadium, and it's class.
"The Jewel of the Queen City's Crown"

— West End Stadium (@WestEndStadium) July 16, 2019
Designed by Architecture firm Populous, which is responsible for stadiums like the Emirates and Wembley, the West End Stadium will have a capacity of around 26,000, a full roof, supporters section and will be right at the heart of downtown Cincinnati.
The cost of construction is around $250 million, which is being privately funded by the club's local ownership group, led by FC Cincinnati CEO and Managing Owner Carl H. Lindner III.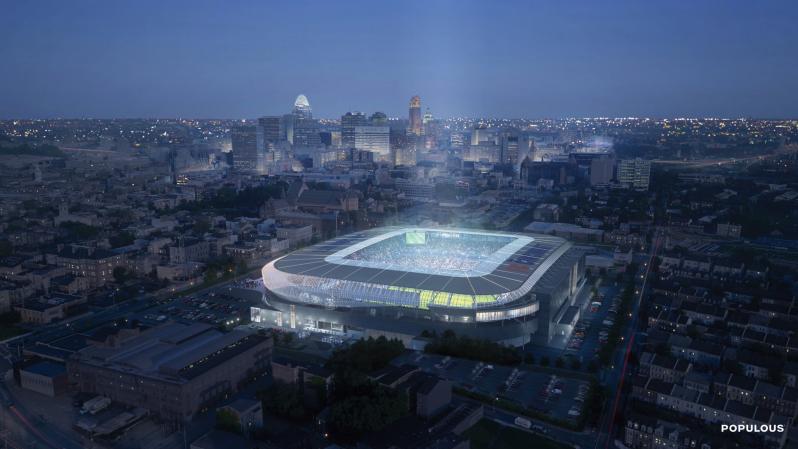 "Taking the club's goal of creating an iconic and groundbreaking design for the city while prioritizing and amplifying the fan experience, Populous delivered a design that will stand alone among North American stadiums and take a place among the world's most distinctive sporting venues," FC Cincinnati said on its website. "The stadium will truly be 'The Jewel of the Queen City's Crown.'"
Say what you want about Cincinnati's first season in MLS, but its stadium will be one of the best in the league. Minnesota United struggled in its first few season in MLS and now it has a stadium of its own and has played well since moving in. There's no reason that FC Cincinnati can't do the same.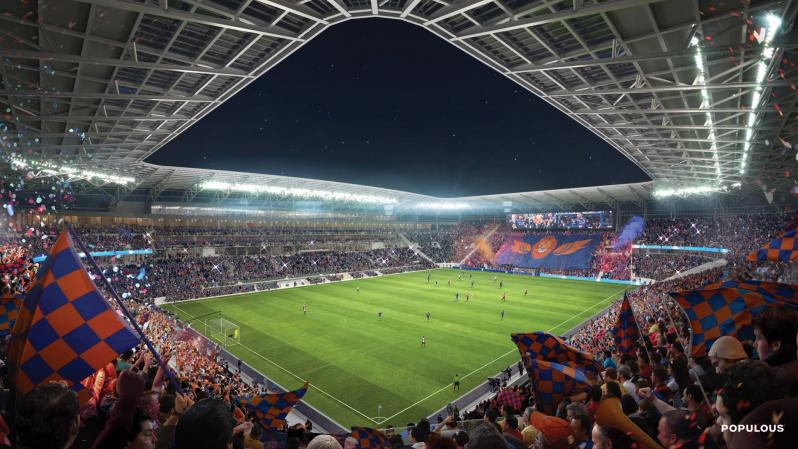 The stadium broke ground at the end of last year and will likely be ready ahead of the 2022 MLS season.
Here are some of the specifics, detailed by FC Cincinnati.
Inside West End Stadium
A central field tunnel that guides the teams out inches from the fans
A total of 59 suites — including two party suites and three field-level suites — the most in MLS for a venue that does not also host an NFL team
3,100 safe-standing seats in The Bailey, a designated supporter's section encompassing almost the entire north end of the stadium

The Bailey rises from field level at a 34-degree pitch, continuously spanning both seating levels of the stadium

The closest seat is 15 feet from the playing field
Outside West End Stadium
Custom LED lighting on each external roof fin will help the stadium appear to glow when lit for events
One-of-a-kind lighting feature utilizing the fins' LED lighting system to allow unique motion sequences to be displayed on the stadium's east-facing façade
The Grand Staircase rises 30 feet from Central Parkway, providing a regal entrance into the stadium and showcasing the club's supporters march
The Mercy Health Plaza, located in the southeast corner of the stadium, will provide accessible community programming space at the crossroads of two neighborhoods: the West End and Over-the-Rhine